Learn Trading One on One from Scratch!
Learn everything about trading in the Indian Stock Market from basics to advance with TRADR MENTORSHIP PROGRAM
Why Trading Face to Face?
One on One
LIVE OFFLINE SESSIONS
All the sessions in TRADR MENTORSHIP PROGRAM are 100% offline, conducted on the LIVE trading floor along with experienced traders.
Lifetime Support
PERSONAL ATTENTION
Everyone should get their concepts entirely clear and that's why you have our lifetime support for doubt solving and learning new strategies.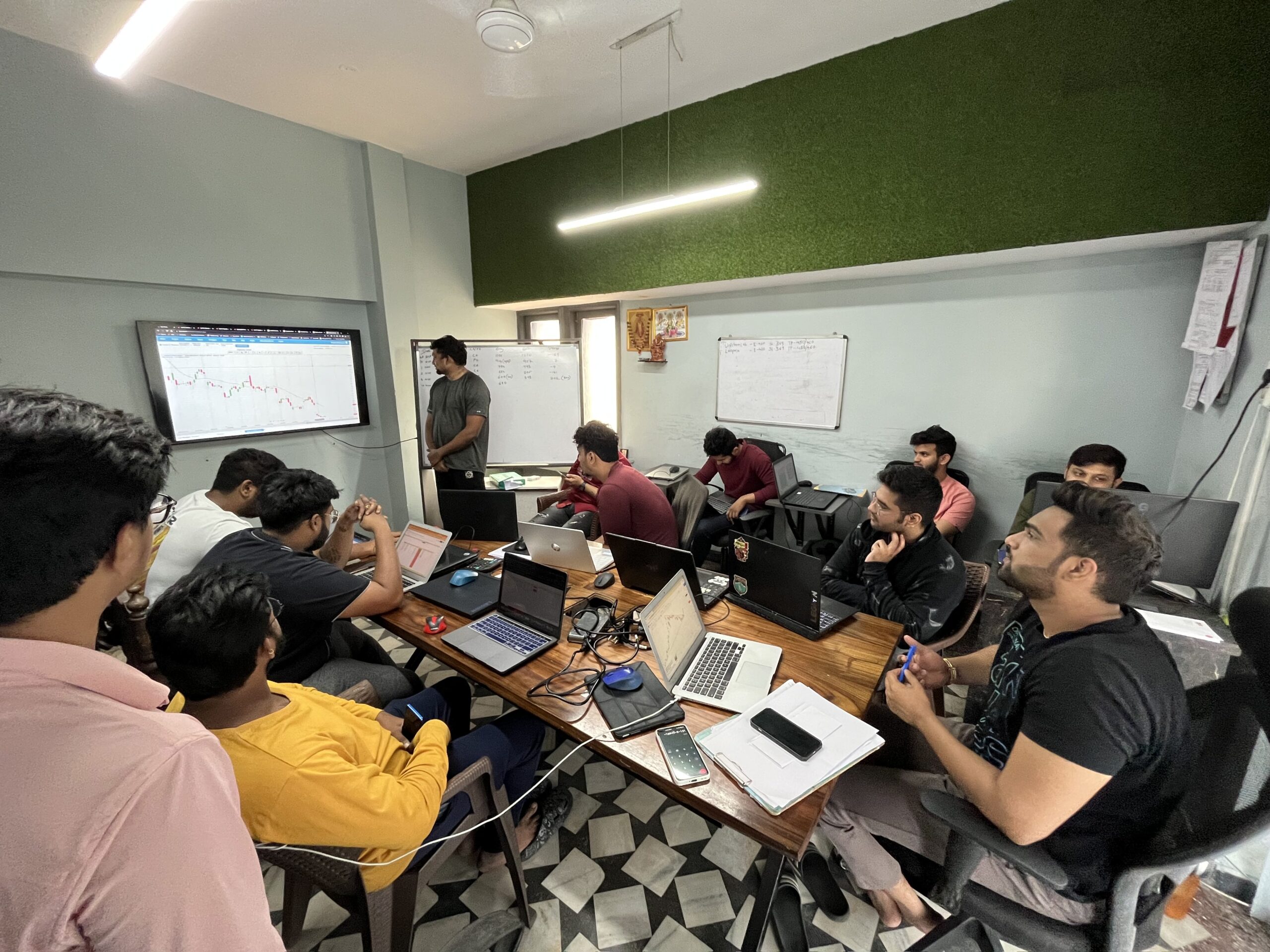 Quality Experience
CERTIFIED EDUCATION
We are ISO Certified for the quality of education we provide. You'll learn and then trade with us LIVE ensuring you are never left alone.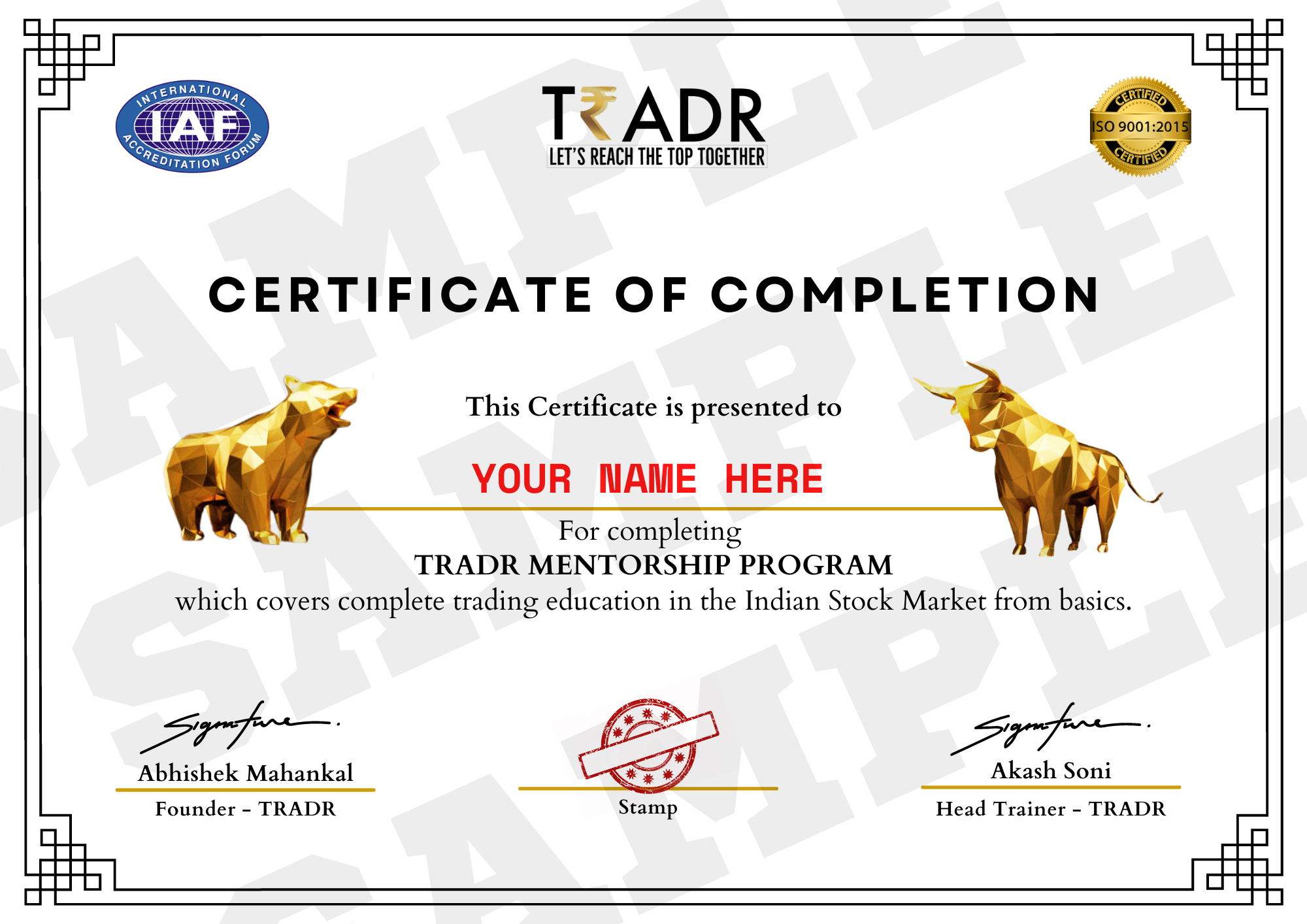 Get certified from TRADR as you complete training
This is our way to officially recognise you as a TRADR student and encourage you to trade responsibly and efficiently.
That's our experience for you
Join in just 4 EASY STEPS
The process to join the TRADR MENTORSHIP PROGRAM is very easy and litrally requires nothing!
What we do in the mentorship!
Mr Abhishek Mahankal, Director TRADR and your mentor explains how you'll learn with us on our trading floor.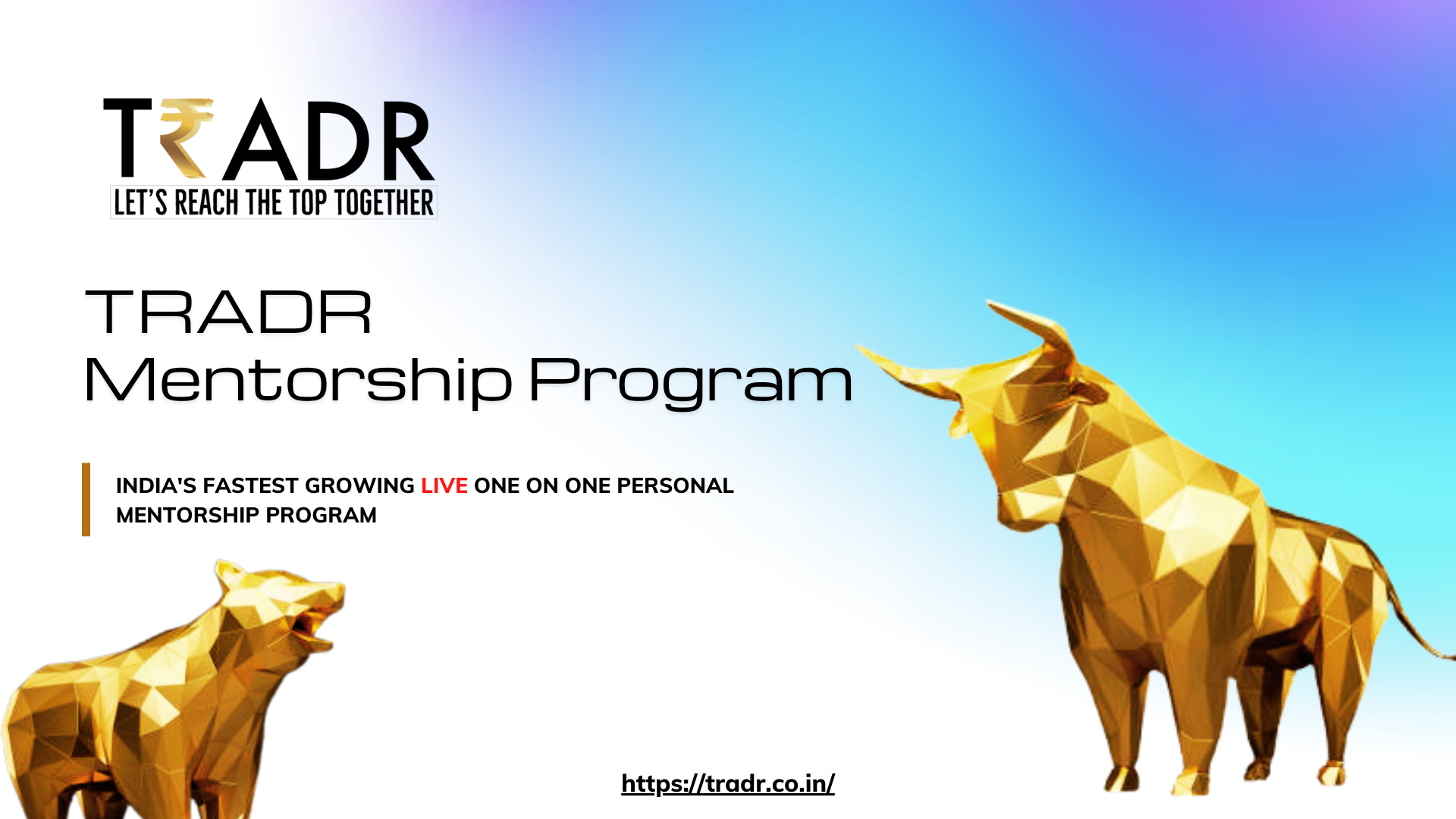 This PDF contains all the details about our Mentorship Program. The strategies, duration and format is mentioned.
Explore the world of
trading!
Don't hesitate to call or text us, we'll help you out.